An underclass sonic (auto)theology

---

[a phenomenology of piles of spare tires]

[a taxonomy of bumper cigarettes]

[a genus of old oak bottle bongs]

[a phalanx of insulin syringes on top of a fridge]

[& disrupted speech, of laughing & fucking, of broken utterence, of disfluency & violence 2 English:
of a yeahnahaaaaaaaaaaaaaaaaaaaaaaaaaaaaaaaaaaaaaaaaaaaaaaaaaaaaaaaaaaayyyyyyyyyyyyyyyyyyyyyyyyyyyyyyyyyyyyyyy ]
---
---
read in any order/play video or sound in any order

(or start at the beginning and put your ear to the ground)
Beneath concrete walls of sprawling, florescent graphite signatures - dirt-bike & car-arias trailing out of council-house backyards...




(& data symphonies woven from human hands, hair & DNA)
---
---
---
III TO HAVE PRESENCE
you will fill with resentment in their presence;
clenching sharp pains in your left palm
it drives by on A Current Affair – a white, combi van, with chipped and speckled paint – the driver not-to-be-seen. cabin and chairs overflowing with newspapers, clothes, and casino slots in torn divorce-bags

(slamming and screaming flycreen-metals)


the bus flushes and relieves itsself of gassy weights – xylophone bottles bounce around tha place (he was met by his friend in a moon boot w/ an old staffy)

that man w/ serial-killer-hair – a circular saw in one hand and a case of Toohey's new in the other - at the end of a sinewy plastic frame (w/ mouth wide opened)


(hahahahais it the s(t)oothless spectre at the end of the bed in the nightmares of middle-class intellectuals (& TN-wearing hipsters) in gentrified apartment blocks)


it is the neighbour from fucking hell..
.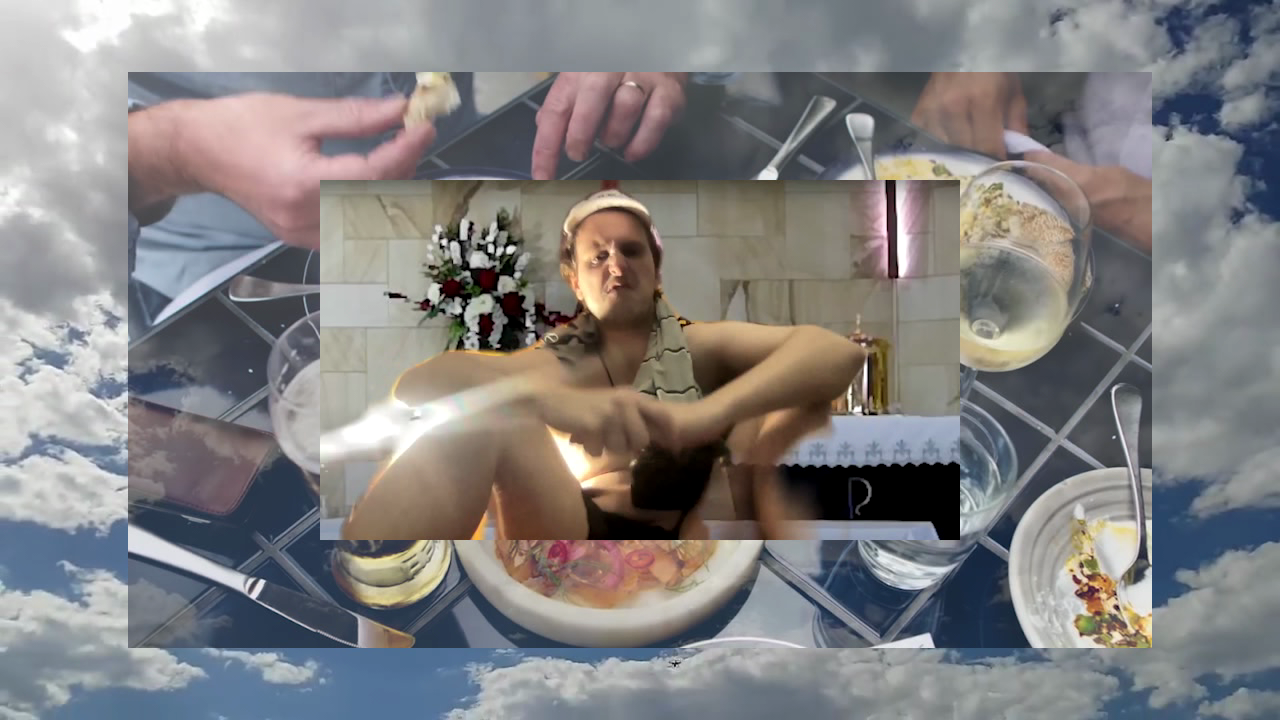 but it is also the discussion of moons and stars and spiritis - and conspiracies of earnest - of myspace poetry and selfhelp memes – of poltergeists and fishbowls - of a 'school of life' that is its own thing – of early-2000s songs on old red and blue cd players.

wondering if we are really Centrelink pagans at the end of day????
---
---
---
---
Faith is the assurance of things hoped for &
the conviction of things felt



(towards the haptic, haptic void)



---
---
---
---
---
V To Confess

When I kept silent,
my bones wasted away

it is the stunted reverberation of my father's guitar jingle-jangling-rusting on that second-hand guitar in a small room – his arched, and jail tattooed hands curving around a bread-tie – and those rubbery, machinic spectral plunges of extractive labour and the spectre of cancer
of life in Parramatta and Queensland – of recovery and hitch-hiking – of sleeping in a park – and of later 3-am commutes
of meditational walks – watching him dissolve w/ a small AM radio – listening to the crunchy Parra Eels - into the purple middle distance


his punctuated breathing as he makes his way around the loungeroom - practicing his own version of Tai Kwon Do after 9am porridge..
---
---
---
---
---
---
repeat:


We know the void/we know the precipice/

strolling around' you want enough of this?/

the heaviness is weighting/

our hearts and tongues elating/

he had been swimming that day, dad said…/

& the cops got him round the neck/

& the cops got him round the neck/

& for those who aren't in heaven/

we cry & cry amen



& for those who aren't in heaven/

we cry & cry amen


(for the uncle I never got a chance to meet)